Inflatable Games For Patriotic Party
David Hansen
Never leave out inflatables games when planning for a party. There are quite a lot of inflatable toys which are appropriate for an Independent Day party. Let's go through them blow-by-blow.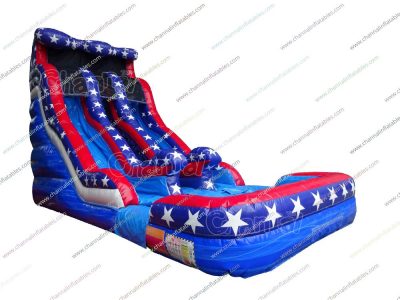 Patriotic Inflatable Water Slide
Remember, the Four of July is in summer, so go have fun with plenty of water. How about an inflatable water slide with a theme painted by blue and red colors and white stars. It sounds like a real patriotic fun.
US Flag Mechanical Bull
Patriot pluses cowboy, what a strong combination. If you really want to claim that combo, try this US flag inflatable mechanical bull. Make a competition out of it, see who can last the longest.
Inflatable Football Toss
Who doesn't like American football? With this inflatable football toss game, you can easily arrange a football game in your backyard.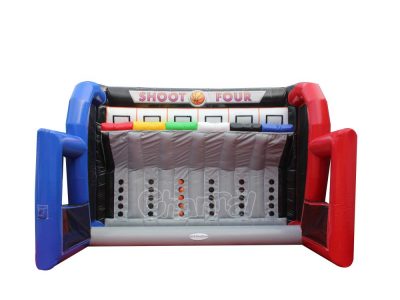 Shoot Four
Basketball is another Americans' favorite sports. This inflatable shoot four basketball game allows 2 players, one stands for blue, another stands for red, to throw basketballs in.
Inflatable Baseball
Another popular sports in the states. Inflatable baseball batting game is suitable for both adults and kids in any occasions.
Hungry Hippo Bungee Run
Inflatable hungry hippo is an interesting party game. The goal of winning is to collect the most balls from the central pit. Come to think of it, it's totally reasonable to switch the balls to something patriot related items, such as five pointed stars.
Inflatable Gladiator Joust
Inflatable gladiator joust game lets two opponents fight with one another with a pair of blow up joust sticks. You can level it up with two teams (blue team and red team), and see which team wins the most battles.