What Is Inflatable Combo
David Hansen
Combo itself is abbreviation for combination, it means combines different things together.
So inflatable combo is a type of inflatable manufacture goods, which combines bouncy castle and inflatable slide together into one inflatable jumping house. Some inflatable combos add obstacles and even water slides. If the art panel on it is removable and replaceable, then it's called modular combo.
So sums up, inflatable combo is basically equal to bounce house with wet / dry slide. It can be divided into several types:
Dry combo
Water combo / wet combo
Modular combo
Below are some examples of the different combos.
This is a typical inflatable combo with a bounce house and a dry slide. The safest design is to put the exit of slide in the combo, so that kids don't have to touch the ground.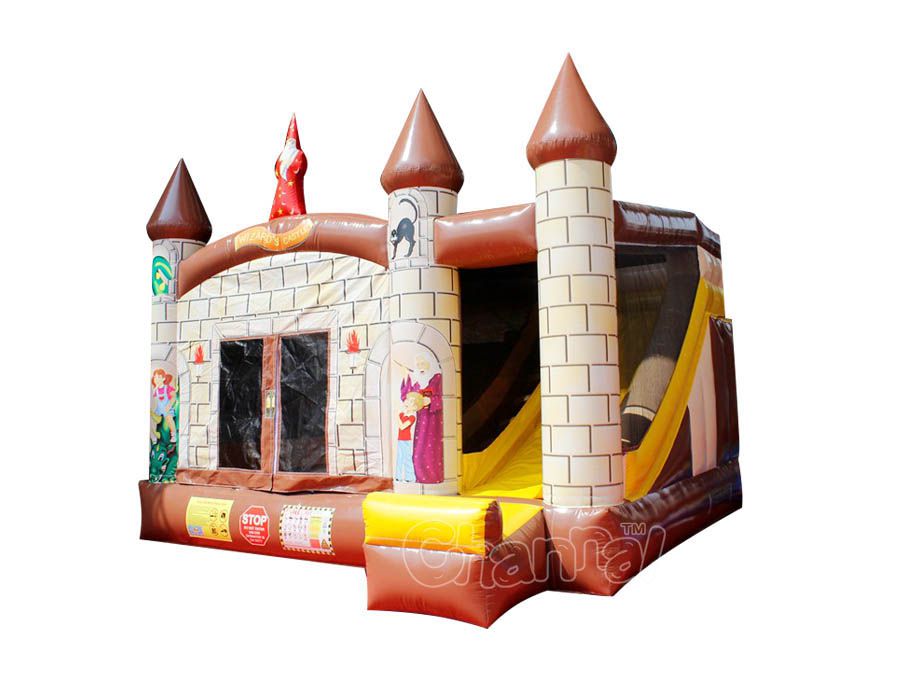 This is an inflatable combo with water slide and a pool, namely so called water combo, wet combo or water bounce house. Obviously you can't keep the water pool inside the bounce house, so kids have to slide down and get inside again and again.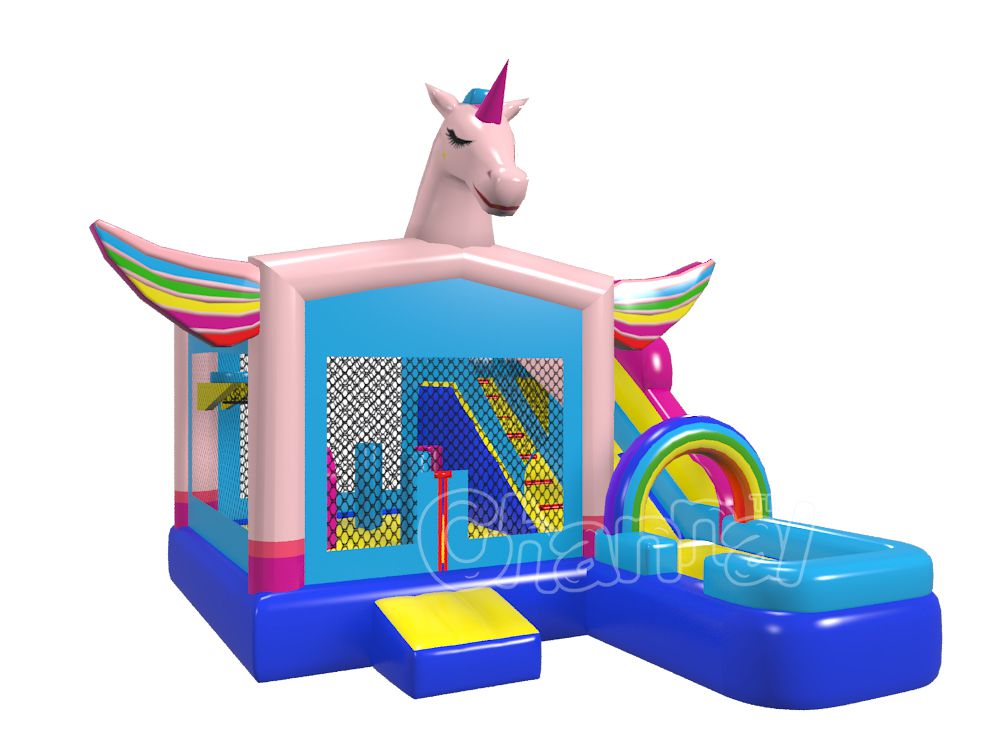 This is an inflatable combo with blow up obstacles. Obstacles include tunnel, pop-up, hole,  climbing wall and more.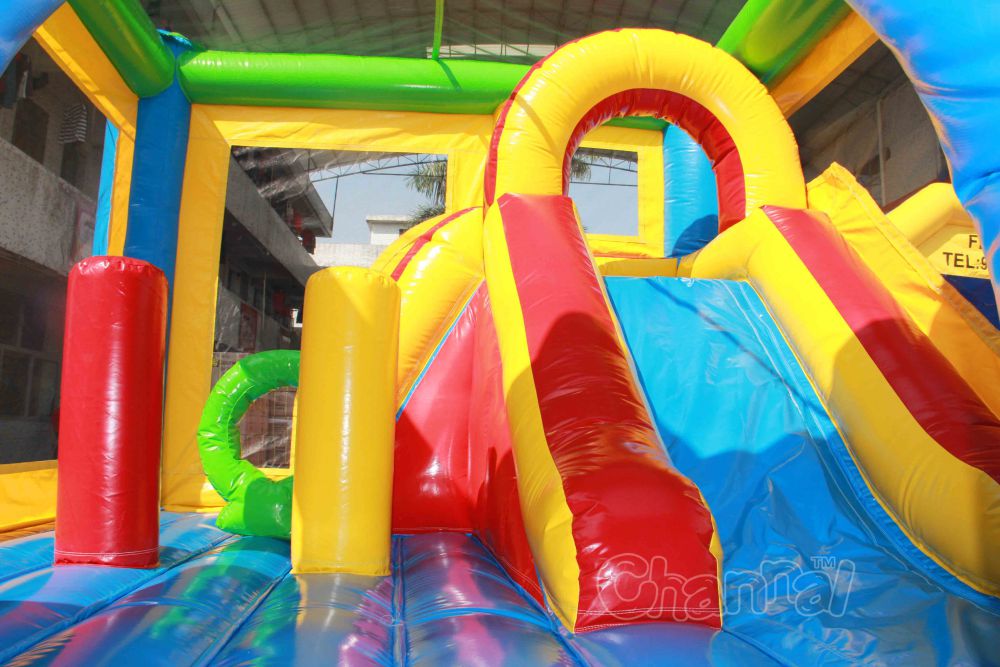 This is an inflatable modular combo. You can tell the different from regular ones by simply looking at it. This kind often features monotonous colors, such as red, yellow and blue. The reason for that is for the sake of adding your own art panels.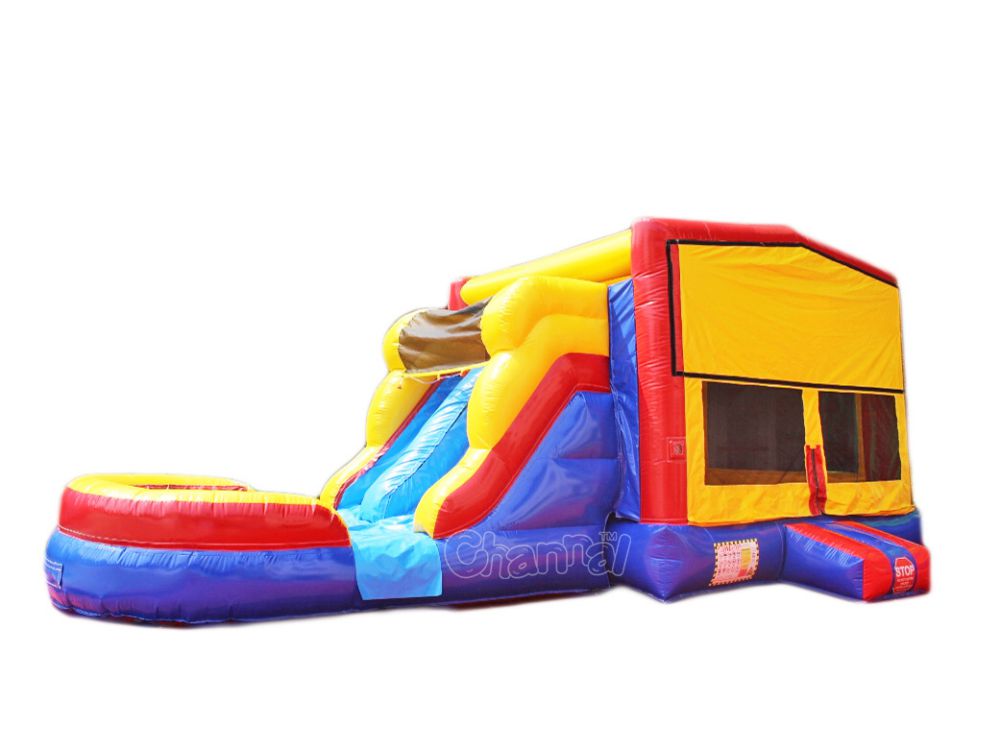 Combo is a perfect toy for kids, because kids can try many fun things at the same time. It would be definitely awesome to jump and slide at the same time. Inflatable combos are versatile for all seasons, meaning whenever a kid's birthday is, he or she will surely get to enjoy the bouncy fun.
You can buy commercial combo from manufacturers or rent one from moonwalk rental businesses.