How Is A Bounce House Made
David Hansen
If you ever have rent a bounce house in your backyard, you probably have the question of how is a bounce house made. You know it will be blow up by air pumps, but how can it stay form like that.
First of all, the materials are important. The materials used for making a commercial and safe bounce house is called PVC tarpaulin, it is flexible PVC but still strong. Plasticized PVC make it possible for us to produce all kinds of commercial inflatable products.
Then how we make the bounce houses like a house, a castle or other appearances? The secret is inside the bounce house. We use soft PVC braces to fasten one end to the other end, so that the whole structure would not transformative by the air. See the below picture for better understand.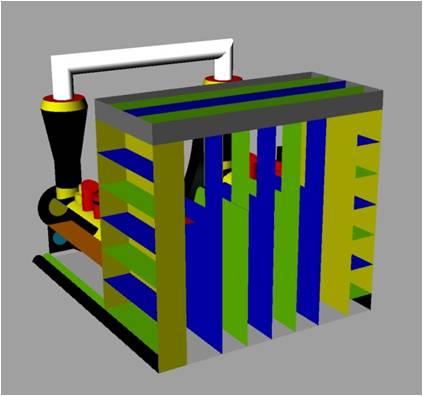 For the rest part, those tarpaulins of course need to be cut,  sewed and stitched together with advanced precise machines. This is not a fun part, so I just skip.
If you are an inflatable business owner, you should come visit a manufacturer's factory to see actual procedure. For us, Channal is always welcome your factory visit, contact us for schedule.