How to Celebrate Halloween with Inflatables
David Hansen
Halloween is coming, now how to celebrate a spooky Halloween with inflatables? Let's dig in, it's fine for both adults and kids.
Halloween Inflatable Costumes
Let's suit up. Er, not the dull formal ones, I mean inflatable costumes. Afterall you are going to wear costume anyway. There are so many Halloween themed inflatable costumes to wear, the only limitations are your imagination and availability to buy. You can dress up like a spooky ghost, or a zombie eating a brain, or just be a fat fat pumpkin man.
Using inflatable decorations to make your house and yard more frightening during the Halloween holiday, especially nights, is such a magnificent idea which will never be outdated.
What about a giant inflatable black cat on your lawn? Or a giant inflatable vampire with red eyes that would shine in the dark. How about an inflatable grim reaper holding his scythe? Whatever will be, you are the sole designer of your house.
Halloween Bounce House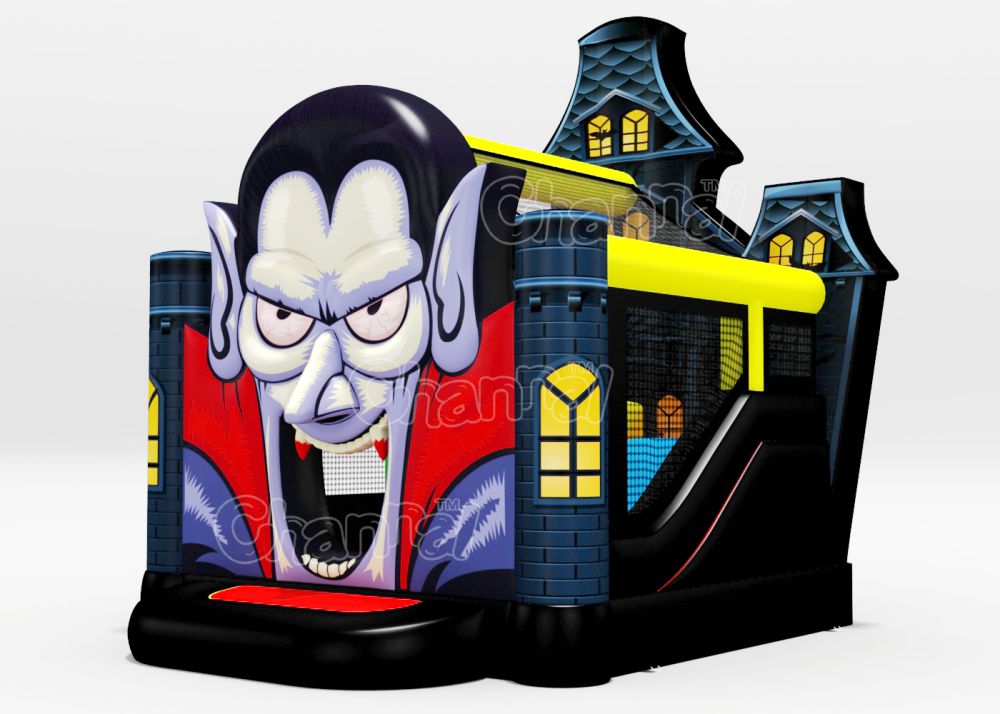 Setting up a Halloween themed bounce house or inflatable slide in your backyard for kids to jump in the daytime of Halloween sounds great. It can also be a part of your house decorations, because bounce house can be designed into structures of any dreadful characters, such as Frankenstein or Jack Skellington.
Inflatable Maze / Haunted House
Another convenient way to erect a Halloween haunted house is through blowing up an inflatable haunted house or inflatable Halloween maze. You don't need to buy all sorts of decorations and props. The inflatable scary house already contains blood-curdling paintings. Of course, you are able to make it more terrifying by adding some spooky lights and sounds.