Super Bowl Sunday For Kids
David Hansen
While adults are enjoying the football games on super bowl sunday, kids, on the other side, may not have much attention spans. If you intent to invite families and friends to your super sunday party, you need to make plans for children too.
Football Bounce House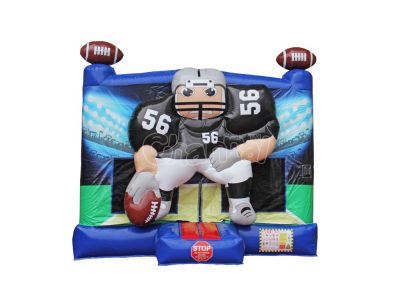 What could be more appropriate than a football theme bounce house for the super sunday for kids? A bounce house would keep kids busy for an entire afternoon. The only downside is you need some adult to supervise the kids. Maybe a mother who is not into football.
Inflatable Football Game
Why not arrange a football contest in your backyard with inflatable football game? With the inflatable, as though you get yourself an American football field in your yard.
Drinks for Kids
As for drinks, apparently you cannot serve beers to kids. Also, it is best to provide healthy and sugar-free drinks. So, no soda or juice. Acceptable drinks for kids include lemonade, coconut water, whole fat milk, healthy smoothie, green tea, sparkling water and just water.
Food for Kids
Here you have the same goal as the beverage above. Feast kids with healthy and delicious foods and snacks. Primo super sunday foods include, for example, chicken wings, beef jerky, mixed nuts, celery sticks with guacamole, dark chocolates, apple slices, blueberries, protein bars.