Channal Attended 2011-2014 IAAPA Expo
David Hansen
November 15, 2011
TAG: IAAPA Expo. Channal Inflatable, Inflatables trade show, China inflatables manufacturer, inflatable slides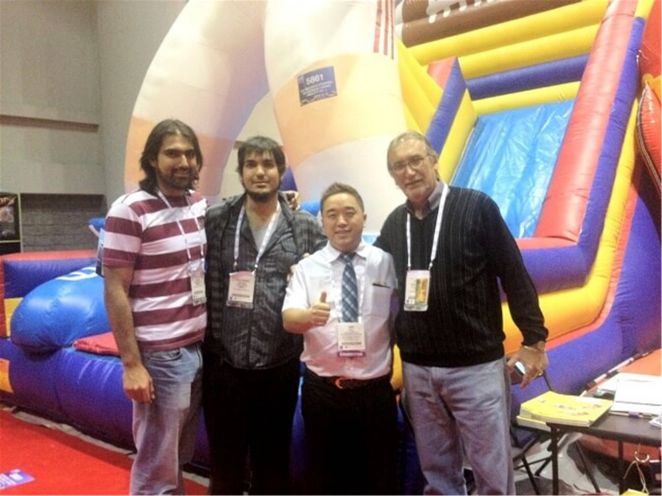 This is the first year for Channal to take part in the World's Biggest Amusement Expo in USA. This year, we met our regular clients and attracted lots of new customers.
From this year, becoming a member of IAAPA, we add more and more advanced manufacturing techniques for bettering quality of our own products, aiming to build long term business relationships with all buyers.
Nov 15th, 2012
TAG: Channal Inflatables, Inflatable NFL Player slide, China inflatable slide, Inflatable cartoon slide, IAAPA Expo.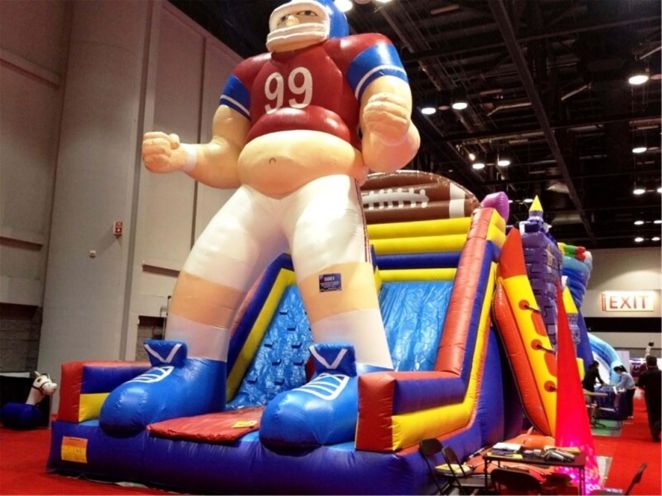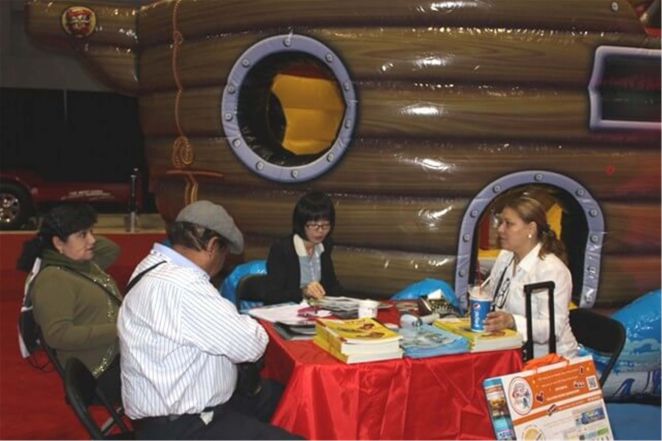 It is the 2nd time for Channal to attend the most professional amusement show in Orlando, USA. We warmly welcome customers to visit us for better trust.
We bring the most popular USA theme, the NFL Player slide to attract people, both old and young. We get orders and hope more and more clients will like our own designs.
Nov 14, 2013
TAG: Inflatable Pirate Ship, Pirate ship slide, Channal Inflatable, Inflatable bouncer slide, IAAPA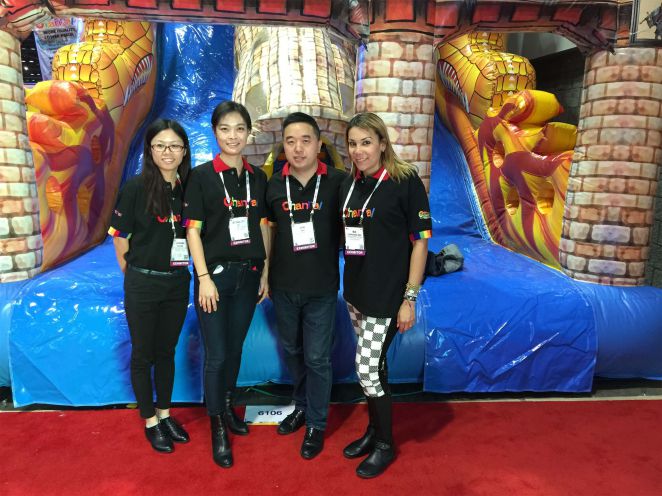 This year, Channal brings the original design to amazing all visitors! We design the slide and bouncer with the most popular movies, The Pirate Series. Welcome to our booth and check this amazing Inflatable Pirate Ship Slide!
Nov.20, 2014
TAG: dragon dry slide, Channal Inflatable, Inflatable slides, Channal original toys, inflatable toys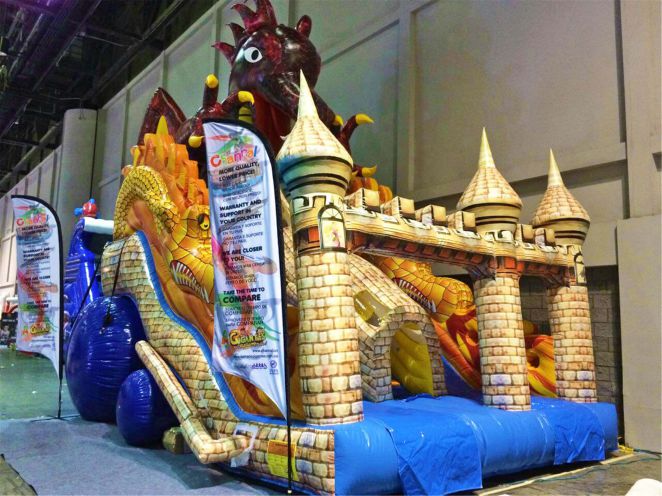 This is the fourth year for Channal to be part of the IAAPA Expo in USA. We not only bring the original inflatable slides, also come along with our dear Colombian customers.
Looking forward to meeting you and best wish for next year!